Russia Secures Lucrative Sales to Middle Eastern Countries.
May 2019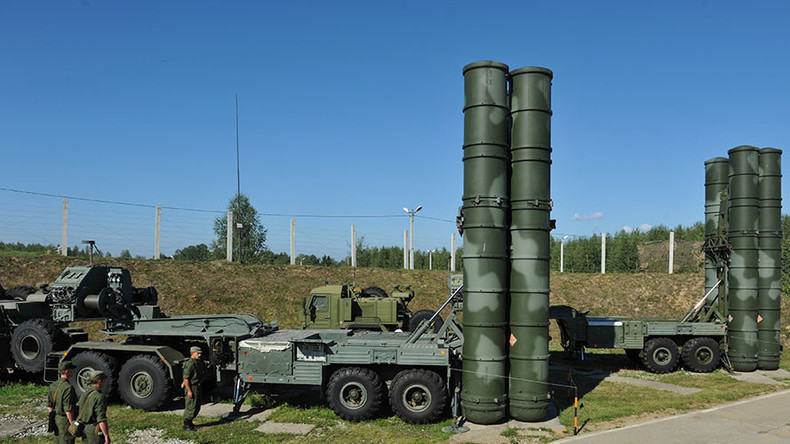 RIYADH | Saudi Arabia --
During a visit by the Russian Prime Minister to Saudi Arabia, a contract for the purchase of the S-400 system has been agreed WNN can report. The country will take delivery of 44 systems by 2024, with several Russian companies providing facilities to allow the maintenance and overhaul of automotive and some electronic systems related to the system. It has also been rumoured that as part of the deal, Russia has withdrawn from discussions with Qatar over a potential sale of the system. In total, Saudi Arabia will pay Russia $10bn which will cover the S-400 launchers, several hundred missiles and ancillary systems, training, maintenance, logistics and spares. King Salman himself had originally signed the memorandum for the purchase during a visit to Moscow, though the final signing had been delayed.
Riyadh has frequently claimed to have intercepted retaliatory missiles fired from Yemen, but many reports have pointed to the failure of US-made Patriot missile system to fend off the attacks. In April 2018 the New York Times described the Patriot a "struggling" missile defense system. "The Patriot system has faced recent scrutiny after it failed to protect Saudi Arabia's capital from missiles fired by Houthi militants in Yemen," the paper wrote. A month earlier, Washington-based Foreign Policy magazine published an article, describing the Patriot as "a lemon of a missile defense system," and casting doubt on the veracity of the kingdom's claims of neutralizing Yemen's retaliatory missile attacks.
Departing Saudi Arabia, Mr Medvedev visited Baghdad where he met with his Iraqi counterpart to discuss the ongoing situation in the country, where concerns are growing over the plight of millions in the south of the country over water quality. More than 90,000 people were hospitalised in September 2018 as a result of the consumption of polluted water, prompting massive protests and fears of a resurgence of sectarian violence that could plunge the country into another crisis. Citing security fears, and seizing on recent military deals, the two men signed a number of contracts which some say will bolster Russia's position in equipping the country's military.
Iraq too is set to take receipt of four batteries of the S-400 system by 2023, filling a gap in its ability to defend its own airspace. It will also become an export partner of the Mikoyan Mig-35, with 36 aircraft planned to be delivered by 2025. They will supplement Iraq's F-16IQ fleet, while a further 10 Su-25 ground attack aircraft will also be supplied to the country. Russia will also supply the country with a number of artillery systems to support the newly delivered T-90 and BMP-3 armoured fighting vehicles. No firm cost of the contracts has been announced, but estimates from SIPRI put the deals at between $6bn and $10bn in total.
Russia

International Populairty + 1.0

+$18 Billion in sales

Saudi Arabia & Iraq



Equipment will start to be delivered commencing April 2020